Industry reacts to government's ten-point plan for a 'green industrial revolution'
How the industry responded to the prime minister's ten-point plan for a green recovery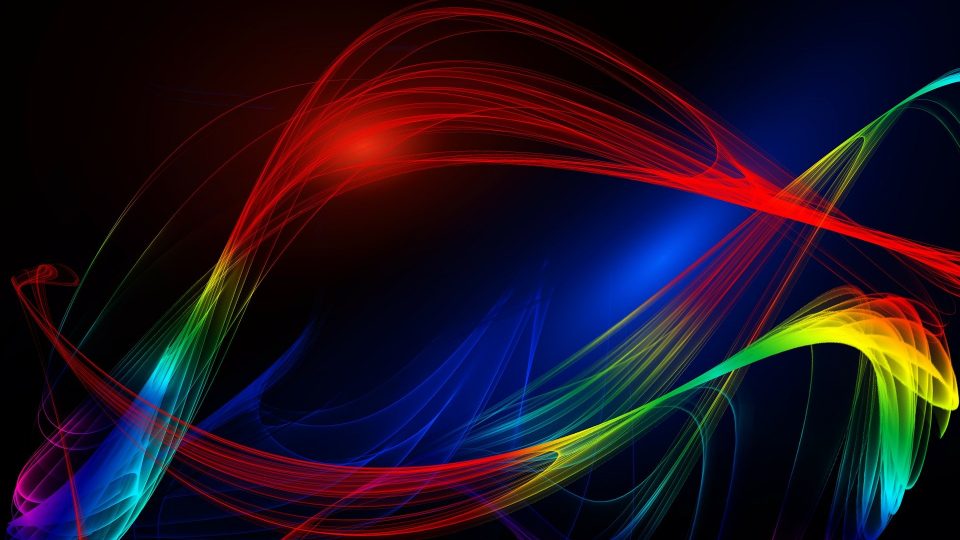 Yesterday (18 November) prime minister Boris Johnson set out a ten-point plan for a "green industrial revolution" in the UK, in the wake of the coronavirus pandemic.
The government said the blueprint marks the beginning of the UK's path to net-zero, with further plans to reduce emissions whilst creating jobs to follow over the next year in the run up to the international COP26 climate summit in Glasgow next year.
Here's how the industry responded to the announcement:
John Armitt, chair, National Infrastructure Commission
"A 2030 deadline for the sale of new petrol and diesel cars and vans is a vital step to help the UK meet our net zero target. It's an important signal to the market, and one we've been calling for since we assessed the UK's biggest infrastructure challenges two years ago. We've also recommended a 2040 ban on the sale of new diesel HGVs, and welcome government's plans to consult on this question. Among the various proposals on green energy, it is encouraging to see government preparing to place a strategic bet on hydrogen across a wide range of uses. Replacing gas as our primary heat source is probably the single biggest net zero challenge we face and the new target on heat pump installation is an important step up in ambition. Today's announcement offers positive steps on a number of fronts, but to ensure industry can plan for the long term these initiatives need to be set within a wider strategy that prepares our infrastructure for the challenges of tomorrow. We look forward to seeing a comprehensive National Infrastructure Strategy in the near future."
Mark Horsley, chief executive, Northern Gas Networks
"We're delighted to see hydrogen and carbon capture and storage have formed such a key part of this bold plan, which demonstrates the ambition there is for the UK to lead on climate change strategy and ensure those plans support green recovery and job creation. Our hydrogen demonstration projects are delivering essential evidence on which policy can be formed, to ensure that customers continue to have choice in terms of low-carbon energy, which can be delivered with minimal impact. We will continue to work closely with the government and partners to support the plan and ultimately to delivering on net-zero."
Guy Newey, director of strategy, Energy Systems Catapult
"The 2030 ban on sales of new petrol and diesel cars and vans, underlines the seriousness of intent politically. Such a regulatory move is much more important for innovators and investors than subsidy. It also underlines the 'dance' between innovation and policy. Imagine trying to do this 10 years ago when G-Whizzes were pottering around. Much easier with Tesla Model 3s on the streets, and prices falling. The regulatory move now confirms that innovation-driven transition. Yet zero carbon buildings are the toughest nut to crack on the way to net-zero.
"The government has provided some significant funding on energy efficiency and low-carbon heating, and a commitment to 600,000 heat pumps a year is a big step forward in ambition. However, low-carbon heating will only take off at the pace and scale we need, when there are desirable consumer propositions in the market – which in turn need regulatory and economic signals for innovators to invest – we need to start the same dance with buildings between innovation and policy that we had with EVs."
Rob Gross, director, UKERC
"It is important not to underplay the significance of this in political terms. We welcome the plan; it reverses cuts and sets a level of ambition. The progress we have seen already, mainly in power generation, was the result of sustained commitment even when renewable energy was expensive and sometimes unpopular. We need the same across heating, transport and industries or we will not get anywhere near net-zero. Net-zero will take £100s of billions and changes to every aspect of life over decades. Households need help to change diets and travel patterns as well as with upgrades to heating and insulation. We also need action to build skills and supply chains otherwise opportunities to create jobs to level up will not work."
Mike Foster, chief executive, EUA
"The measures that the prime minister has outlined to support hydrogen are a significant move towards creating a stable hydrogen economy in the UK. The plans to create a hydrogen town will give investors' confidence and a clear sense of direction. EUA and its members are poised to help deliver these projects and assist the UK to become a world leader in decarbonisation. We have long advocated for hydrogen to be recognised as having a key role in decarbonising our energy system, and we are pleased that government now supporting these efforts. The increased commitment towards energy efficiency measures and low-carbon heating should also help the industry plan and invest in the future. However, we hope that BEIS will look at the governance of this scheme to make it easier for heating engineers and small companies to access, reducing the red tape would be a good first step."
Caroline Bragg, head of policy, ADE
"Fixing our drafty, leaky, cold homes matters to voters up and down the country. It brings the green industrial revolution to every voter in every constituency. Retrofit will mean jobs for installers, technicians and back office staff – supporting young apprentices and those retraining. Industry is just getting started with the first vouchers of the Green Homes Grant and we welcome the Prime Minister's commitment to extending the national buildings retrofit programme. We are also delighted to see the government moving decisively towards supporting hydrogen production in the UK for use in heavy industry."
Robert Buckley, head of retail and relationship development, Cornwall Insight
"There is no doubt that this is an ambitious plan which should be welcomed. However, there needs to be questions asked over whether the underlying spending commitment is enough to deliver the desired outcome of net-zero by 2050. The outlined plans to make the City of London the global centre for green finance through our sovereign bond, carbon offset markets and disclosure requirements, could be very significant in delivering required capital. The long-awaited Energy White Paper will be the next landing stage for a coherent strategy for the energy sector for the decades ahead."
Chris Hewett, chief executive, Solar Trade Association
"It is disappointing that Number 10 has yet to grasp the opportunity presented by solar in the UK. Not only is it set to be the cheapest power source for years to come, it also provides good jobs and business opportunities up and down the country. Whilst the prime minister might have a blind spot for solar, decisions in the market are likely to outpace his thinking. Today the City of London signed a 15-year deal to fund a new solar park, residential solar installations have already bounced back to pre-pandemic levels, all major utilities are expanding their solar ambitions and costs continue to fall. Delivering net-zero is now as much about economics as it is policy."
Ged Barlow, executive director, Net Zero North West
"There has been a lot of talk about net-zero but very little clarity on how as a country we get there. We welcome the prime minister's ten-point plan but now need to see the detail of the policy that sits beneath it. We have the technology to deliver on net-zero but need a joined up and long term policy framework to underpin investment. The North West has an unrivalled and diverse number of projects already happening from hydrogen and CCUS to tidal power and nuclear which will deliver industrial decarbonisation and protect and grow the many manufacturing jobs that have made this region thrive. We have the opportunity to be world leaders in clean growth and drive the post-Covid recovery. The time is now and in the North West we're primed and ready with the skills to deliver our share of the 250,000 green jobs promised."
Emma Bridge, chief executive, Community Energy England
"Community energy is essential to achieving net-zero. It engages people and communities in coming up with and committing to their local solutions. It is ready to scale if the government will put in place policies and mechanisms that will enable the thousands of grass-roots energy experts to get active in support of the urgent energy transition."
David Hall, VP power systems, Schneider Electric
"The road to recovery is green. Scrapping polluting petrol and diesel cars in favour of EVs is not only a key driver in reducing our carbon footprint but could be vital in stimulating the economy through a green recovery. Encouraging more people to adopt electric vehicles is at the heart of the government's efforts to tackle climate change and reduce air pollution – especially as emissions from the transport sector accounts for 23% of the UK's overall CO2 emissions. It is clear that with the UK now having more EV charging points than petrol stations and a ban on combustion cars to be brought forward to 2030, we should be determined to ensure EVs become the dominant purchase option during the next ten years. With this boom in the e-mobility sector being powered by electricity, we need to turn our attention to the potential strain EV adoption could put on the UK's power infrastructure. Utilities stakeholders need to decide how to invest in upgrading the electrical network without creating upward pressure on the cost of electricity for consumers and businesses, which may weaken the appetite for electric vehicle charging."
Charley Grimston, chief executive, Altelium
"We welcome the government's green plan, and in particular the determination to bring forward the ban on sales of internal combustion engine cars to 2030, but feel there are inconsistencies which should be addressed especially around energy creation and storage, and transport. We need to bring power generation nearer to people, with local generation and storage of power. We have the scientific and manufacturing ability to make this happen as our experience at Altelium, a UK success story in applying information from electric batteries, proves. With its focus on nuclear energy and offshore wind, the green plan announced this week moves in the opposite direction away from local energy creation and storage, and brings with it much less independence and security for the UK."
David Maunder, technical leader – future energy, GHD
"The government's ten-point plan is an important step in creating a decarbonised economy and contains key measures such as support to the development of hydrogen, carbon capture and investment into residential energy efficiency and electric vehicles. However, if the UK is to meet its target of net zero by 2050, not only will there be a need for new technologies and infrastructure, but consumer behaviour and choices will also play a central role in driving decarbonisation. In a recent survey undertaken by GHD of 1,002 people in October, an overwhelming 82% of respondents supported carbon labelling as a means to provide greater transparency of our climate change impact through the choices we make in our everyday lives… We call on the government to build on this important plan by introducing carbon labelling as a measure which would offer the transparency needed to build the consumer understanding of their carbon footprint and drive important behaviour change."
Brian Berry, chief executive, The Federation of Master Builders
"Our existing homes contribute 20% of all our carbon emissions and consume 35% of our energy. A long term retrofit strategy is needed over the next two decades to make all our existing homes more energy-efficient. Such a strategy has the potential to create hundreds of thousands of new jobs and save the NHS as much as £2bn because of the cost of people living in poor housing conditions."
Chris Rason, managing director Northern Europe, Aggreko UK
"The country has already made major strides when it comes to improving sustainability, and we support the initiatives proposed by the Prime Minister to accelerate this progress further. However, as we gravitate toward a net zero future and incorporate more renewables into our national energy mix, we must be vigilant to power fluctuation issues that may arise from this decarbonisation process. The National Grid has already warned of disruption in October due to lower wind speeds, and this may become a growing concern as we increase our reliance on greener energy sources. The presence of more electric cars on the road and more charging points may also put the grid under even more strain, further increasing the chance of power fluctuations."
Steve Richmond, head of marketing and technical, REHAU Building Solutions
"The government's plans to bring forward the Future Homes Standard from 2025 to 2023 is excellent news for our transition away from fossil fuel heating. The Future Homes Standard, which would ban gas boilers in new builds, has a vital role to play in the UK's efforts to hit net zero carbon emissions targets by 2050. If it comes into force two years earlier, as we currently understand is the case, this would represent a major step toward reducing carbon emissions in heating. We therefore look forward to finding out more information on this in due course…
"The prime minister's announcement of £1bn in funding starting next year to decarbonise domestic and public buildings is also welcome. It is very positive to see reducing building emissions as one of the 10 commitments and the desire to create 50,000 jobs in this sector by 2030. However, it must be stressed that there are a significant number of buildings that require action to reduce carbon emissions from heating. Consequently, the government needs to take a more long-term view on this topic, and not rely on short-term incentives. While we understand that the Green Homes Grant will be extended until March 2022, we need more concrete plans on what will happen in the medium to long-term if we are to hit the government's own net-zero targets. Simply put, this is a long-term issue, and it requires a long-term response to ensure the sustainable, warmer and more energy-efficient buildings we need in the future."
---
Comments
Login on register to comment