E-Port Smart Energy Master Plan: Decarbonising industry through smart energy systems
A closer look at how this North West decarbonisation project is helping to meet net-zero nationally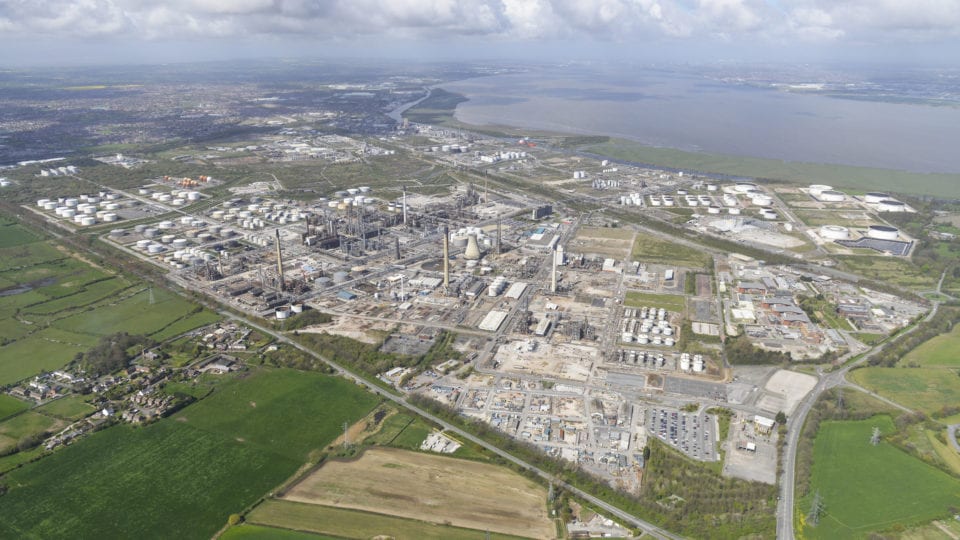 Decarbonising industry will be critical to the UK's sustainability. At Ellesmere Port in Cheshire, one of the largest carbon emitters in the country, this is more important than in most regions. This is how the Cheshire Energy Hub's E-Port Smart Energy Master Plan was born. It will look at commercial, industrial and residential energy generation and use, with a view to creating a plan for the UK's first smart energy blueprint.
The project has just been given a boost with £700,000 of funding from the government to set out a 10-year roadmap and investment programme for E-Port, which could see £100m invested in the region by 2025 and create a model that could be applied nationally and exported internationally. The roadmap will help us attract energy infrastructure investors to the region by setting out sustainable investment opportunities in clean growth.
Combined with investment from our project partners, we will take a data-driven approach to calculate future energy generation and use. It will highlight commercial opportunities in energy generation, transmission, storage and control.
The idea is that we create a smart energy system which would allow local businesses to buy and trade energy locally, rather than relying on the national grid. By connecting energy users to a local source of energy and using smart technologies, businesses will be able to switch energy supply based on the most competitive price, offering greater choice and transparency.
The system would automatically prioritise the lowest cost and lowest carbon source of energy for commercial and industrial users from locally generated sources. Energy users could be looking at 20% reduction in their energy bills, as well as reduced carbon emissions and increased security of supply.
What the government funding boost proves is that reaching net-zero by 2050 is top of the agenda for both public and private sector organisations. This won't happen on a national scale without individual areas taking responsibility. After all, energy generation is becoming increasingly decentralised, with industrial hubs like Ellesmere Port both using and generating energy.
West Cheshire is a natural choice for this project. The area around Ellesmere Port uses 5% of the UK's total energy supply because it is home to some of the UK's largest manufacturers. While this makes it the 4th largest CO2 emitter in the UK, it also means some of the most innovative and forward-thinking companies that are driving net-zero are here. Some of them are part of the recently launched Net Zero North West collaboration, which is aiming to become the first low carbon industrial cluster in the UK by 2030. E-Port is one of the key projects in the North West's offer which covers everything from renewables, hydrogen, carbon capture usage and storage, nuclear and smart grids.
Collaborations like these will be critical when addressing the local Climate Emergency declared by Cheshire West & Chester Council. They bring together experts in different areas with the common goal of reducing carbon emissions.
The North West is a unique region which is ideal for hosting a smart energy system, not only because of the large number of industrial companies, but because of its natural assets that can help with energy generation and storage.
The net-zero agenda is accelerating in the region which will help to maintain its industrial heritage. By providing low cost, low carbon energy, businesses will be able to stay put, safeguarding and growing the jobs that have made the region thrive. If we want to remain competitive and keep these industries here, we have to deliver net-zero energy solutions.
The E-Port project will be supporting this goal so we can decarbonise industry across the region, and eventually replicate it throughout the UK. This could revolutionise the way energy is generated, distributed and consumed and deliver cheaper and cleaner energy for power, heating and transport.
By Ged Barlow, chair of the Cheshire Energy Hub and chief executive of Net Zero North West
---
Comments
Login on register to comment