Creating confidence in an age of uncertainty: why value-based decision-making matters
---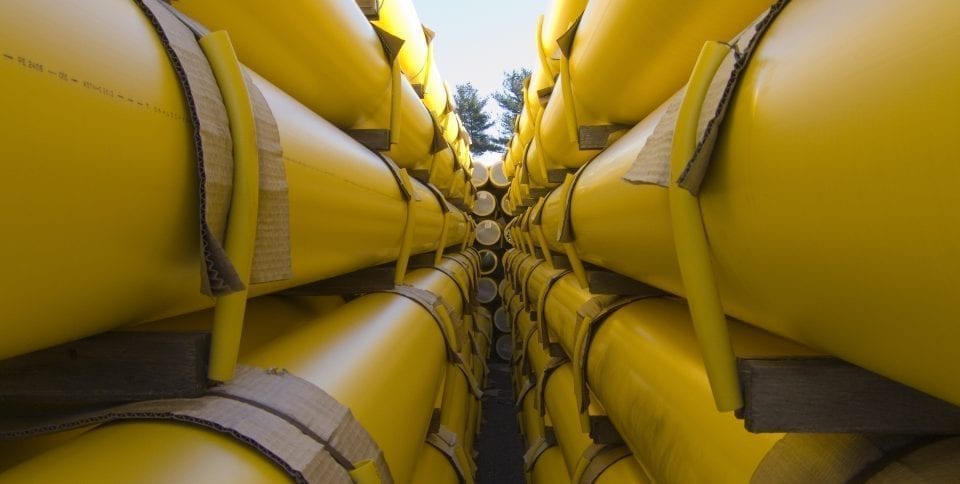 As energy utilities step up to the challenges of decarbonisation and changing stakeholder expectations, it is more important than ever before that they have a robust process for articulating the value of any business decision to the organisation's strategic direction.
Translating strategic goals into practical actions is a challenge as old as time for most organisations, and utilities are no exception. Indeed, in the especially disruptive and transformational times facing the energy sector today, the need to create a clear line of sight between strategic visions and increasingly complex decisions about investments and operations is only becoming more urgent and important.
Creating this strong link will not only help companies accelerate their progress towards strategic aspirations, but also help them deliver the increasingly stretching efficiency and affordability targets being set by industry regulators.
It's this environment of disruption and scrutiny which, global technology company Copperleaf argues, necessitates the adoption of "value-based decision making" in utilities.
In a new white paper, Copperleaf explains in detail how creating a system of scientific investment decision making can help companies create a "connective tissue between strategy and project delivery" so that investments, in infrastructure, assets, IT platforms, fleet, facilities and people – as well trade-offs between these areas – all consistently drive towards delivery of strategic goals in the shortest time possible.
The first step towards this nirvana, according to Copperleaf's Stefan Sadnicki, managing director EMEA, is for companies to create a "value framework" which can link day-to-day decisions to the organisation's strategic destination, and provide tangible ways of measuring and weighting the value that different actions will bring in progressing towards this.
"Using this framework approach, organisations can drive focus and consensus around decisions which clearly support optimum strategic outcomes," says Sadnicki. "And this in turn can make the creation of value-based businesses cases, optimised portfolios and highly adaptive plans a feature of business as usual."
It's a theory which sounds almost too good to be true, however it is one which Copperleaf has brought to life in its work with National Grid Gas Transmission, which owns and operates the GB gas transmission grid, including over 7,660 km of pipe and 618 above-ground installations.
Copperleaf has worked with NGGT to create a value framework to surround and support its asset investment approach for the upcoming regulatory period (RIIO2) and to configure this framework into its C55 decision analytics software for asset investment planning and management.
The benefits this has brought in terms of confidence in complex investment decisions, and the ability of NGGT to robustly demonstrate customer value in its investments, have been transformational according to Richard Philips, network investment manager at NGGT.
Explaining NGGT's asset investment challenges, Phillips says that, in common with many energy networks in Europe, NGGT is managing an aging asset base which is now pushing beyond it nominal design life.
This alone would suggest an imminent need to a wave of new capital investment. But Phillips adds that an increasing need to ensure assets are cyber secure and that they comply with new environmental legislation has compounded the need for a significant increase in NGGT's capital investment programme.
Releasing this wave of investment is far from straight forward, however. The role of gas networks in decarbonised future remains deeply uncertain. While biogases and hydrogen have great potential, relevant policy frameworks remain sketchy and there is no clear transition path for gas networks to plan their investment around. And overlaying this uncertainty, is tough regulatory environment in which there is strong political and public pressure to see a reduction in network company returns and consumer bills.
"Essentially this all makes our asset investment decisions much more challenging," says Philips. "We really need to be absolutely clear and have very robust justifications in place for our investments." And, he adds, this capability must be built while reducing operating costs.
To link strategic recognition of these challenges to a real transformation of asset management and investment processes, NGGT embarked on a programme of major overhaul in its asset information and investment decision making infrastructure.
This change programme – named Richmond – has set a strategic goal for the company to become a world class asset management organisation by 2030 or sooner. And the implementation of Copperleaf's C55 system, with its value-based decision-making framework, has played an essential role in accelerating NGGT towards this goal.
The system has absorbed a massive range of asset condition data previously held in disparate spreadsheets and integrated investment portfolio planning, decision making and governance processes. This has generated so major efficiencies in boosted staff productivity. It has also bolstered confidence in the organisation's ability to meet its stretching capital delivery efficiency ambitions for the next regulatory period – the company has committed to shaving 4% (£11m) per year off its RIIO2 capital delivery plan.
Furthermore, beyond these direct efficiency benefits, the system has also brought important improvements in NGGT's ability to engage with stakeholders and describe the value of its investment plans. The quality and effectiveness of stakeholder engagement in the formation of business plans is an area coming under increasing regulatory scrutiny in GB, and Philips is clear that the creation of NGGT's new value-based decision making framework within C55 has been a game changer in this respect.
---
Listen again to Engerati's webinar Asset Investment Planning and Management at National Grid to hear Richard Philip's explain more about the drivers, implementation journey for and benefits of NGGT's investment in Copperleaf's C55 decision making analytics software
---
"The regulatory environment is now more challenging than ever and we must be able to demonstrate the efficiency of our plans, not only to Ofgem, but also our customers and stakeholders," he explains.
"Our new approach has enabled us to describe the benefits that can be expected of our investments – whether in terms of safety, environmental impact, reliability or financial benefits.  This has meant that we are able to discuss our plans with customers and stakeholders in a way that we have never been able to before. 'Bringing to life' our investment plans by talking about the benefits that will be delivered has not only helped us identify the right investments but is helping us explain and justify the work that we need to undertake across our network to keep it safe and reliable."
For a wider utilities industry that needs to rise to similar strategic challenges to those facing NGGT, Copperleaf is firm that the importance of strong value-based decision making has never been clearer.
Ultimately, it argues, value-based decision making provides a reliable and replicable formula for making the right investment decisions and getting everyone behind them, thereby unlocking unprecedented levels of business improvement and the tangible realisation of strategic outcomes.
Copperleaf's white paper on value-based decision making can be downloaded here.
A recording of the webinar, Asset investment planning and management can be accessed on demand here.