Building back greener: How energy firms are accelerating their transformation post pandemic
Energy utilities are accelerating their transformation plans in the wake of the Covid-19 pandemic, with an eye on upcoming green recovery initiatives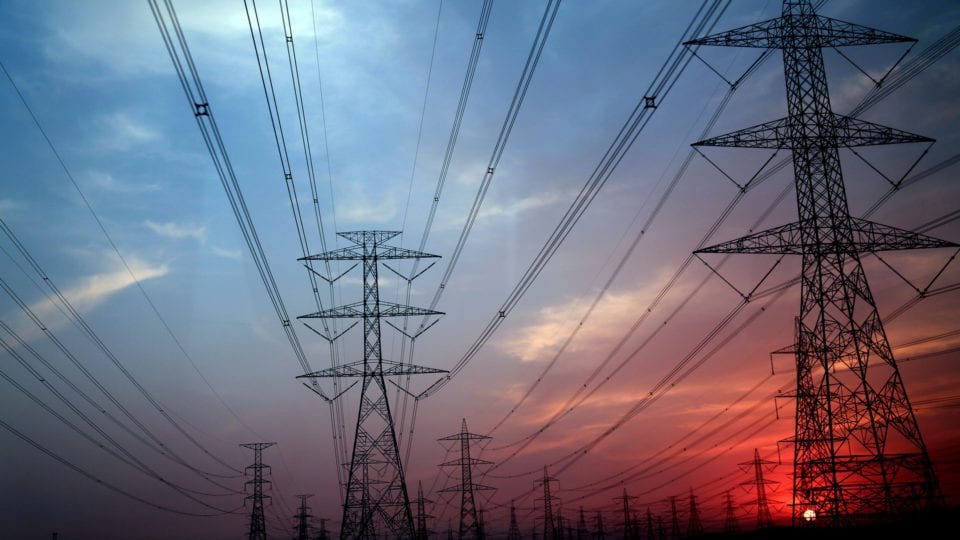 Whilst utilities own and manage the physical infrastructure that delivers energy; it's also the potential bottleneck in the system. Today, the electrical distribution grid is the equivalent of a century-old plumbing system that's powering our world and homes.
As the energy transition accelerates to meet sustainable development goals, how can we adapt the management of the energy distribution system to avoid bottlenecks or outages? And how can we ensure that a system designed decades ago for a one-directional flow of energy is future-ready to supply us the decentralised production of green energy whenever and wherever we need it?
Renewable energies are unpredictable and intermittent – we don't know when the sun will shine – making it difficult for the utilities to embrace them at scale without visibility and ability to manage. 'Smart' solutions such as grid-level monitoring give the utilities the tools they need to stay in control.
In addition to upgrading their infrastructure with 'smart' solutions, utilities also need to accelerate the transformation of their operations. The COVID-19 pandemic is putting pressure on their ability to send staff into the field. And having control room staff sitting together around a screen is no longer possible. This is the opportunity to rethink working habits and processes, digitalising as a means to secure future business operations and employer attractiveness.
Digitising operations
Global demand for green, mission-critical infrastructure solutions is rising.
The energy sector is one of the last industries to digitalise operations. There's nothing like the challenges of a global pandemic and an energy transition to accelerate it. In the past month alone, depsys, a Swiss cleantech company that empowers electricity distribution managers to modernise and optimise grid operations, witnessed the increased momentum of grid digitalisation, having won five new contracts in three countries across two continents.
We're also seeing an increase in new opportunities to help our customers monitor mission-critical infrastructures, such as airports, industrial areas, hospitals and datacentres
– Michael de Vivo, chief executive of depsys
As grid operators find new ways to adapt their work processes, they discover first-hand, how technology providing data-driven insights about their operations can increase their efficiency, profitability and resilience.
Grid operators who go digital can monitor and control their grid remotely whilst keeping their workers safe, socially distanced or quarantined if necessary.
A modern approach to grid operations not only improves the stability and reliability of electricity supplied to our homes and businesses, but It's powering critical areas in the grid. Thanks to real-time data captured in a user friendly way critical infrastructure like datacentres and hospitals have managed during the disruption of a global pandemic.
Although there is no substitute for a certain amount of fieldwork within the utility sector, many functions can be operated remotely. For example, grid monitoring, grid planning, asset management and power quality analysis are computer-based and can easily be managed remotely, if the network is sufficiently equipped with technology.
Smart solutions that digitalise grid operations don't just enable grid operators to deliver electricity with excellence to those who need it at the flick of a switch. Intelligent technology, such as GridEye from depsys, empowers grid managers to be continuously prepared for the evolving challenges of the energy sector.
You could say that digitalisation drives grid operators to go beyond merely distributing electricity by putting them in the driver's seat of the energy transition. It is simplifying how they orchestrate the two-way flow of decentralised energy produced by renewables in the grid.
Green recovery
The EU Commission has made a green recovery from the pandemic an explicit goal, and utilities will be central to making that happen.
Utilities play a crucial role in co-creating the future of energy, whether it is meeting Sustainable Development Goals or governments pushing green recovery deals to build back better. One thing is clear, the adoption of smart technology simplifies grid operations in a way that enables access to affordable, reliable, sustainable and modern energy for all.
As an era of ageing utilities workforce and traditional working methods come to an end, digitalisation of grid operations becomes the new norm and with it comes better productivity and grid reliability as they make the transition to renewables.
Most grid operators today realise the massive opportunities and challenges to adapt and transform their business models. The secret ingredient for success is agility and a capacity to recognise the impact that a data-driven approach (using analytics) will have financially, operationally and in terms of human performance.
There's no one solution fits all kind of recipe for grid operators when it comes to the energy transition, and that's why they prefer to turn to companies like depsys — industry experts who can offer data-driven insights as well as expertise. In addition to smart technology, grid operators can benefit from advice on how to begin digitalising their operations, no matter where they are on their journey.
The adoption of new technologies within the utilities will also increase the companies' digital attractivity and facilitate the recruitment of the next generation of talent.
Green recovery is impossible without digital innovation. With smart technologies like GridEye, that you can build and scale one step at a time, it doesn't matter where you begin your journey. There are many doors to digitalisation; whether the reason to start is because you need to boost the efficiency of the existing technologies or integrate renewables into legacy infrastructures. Guarantee that electricity is delivered with excellence or attract the future talent who will lead the energy industry into a greener, more efficient and sustainable future for all, the smart solution for smarter grid operations is digitalisation.
By Michael De Vivo, chief executive of depsys
---
Comments
Login on register to comment