Software developers key to the 21st Century digital utility
Open source initiatives can help utilities with their digital transformation and becoming a software-defined industry beginning with the formation of their digital transformation teams and open source offices – find out more at LF Energy's bootcamp.
28 Jan 20 by Caroline Gentry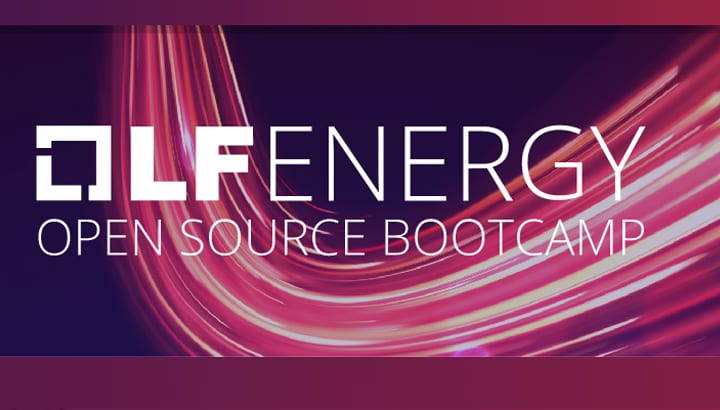 Utilities will soon find that creating software is just as important as delivering energy, according to an open source expert who has worked with digital leaders in other sectors spanning the past two decades.
Lessons can be learned from companies such as Google, Facebook, IBM, Intel, Uber, Qualcomm, Samsung, Oracle, and many others  which have already gone through their software transformation, says Dr. Ibrahim Haddad, executive director of the LF AI Foundation, an umbrella organisation under the Linux Foundation whose mission is to accelerate the development and innovation in open source projects focused on artificial intelligence, machine learning and deep learning. He even goes further to predict that software will be the highest category of hiring in human resources, a trend he's been observing across several industries and technology vertical, including finance, one of the latest industries to have yielded to open source.
"The energy sector is going through a transformation that many other sectors have already gone through and companies are realising that they need to learn more about open source, how to consume it in a legal and responsible way, how to comply with the open source licenses, how to contribute to community-driven projects, and how to launch new collaborative efforts. As companies go through this process, they stop being purely an energy company, or makers of phones, or a manager of funds, and become more driven by software and consequently they become software creators."
The energy sector is bound to be disrupted by open source as it goes through its digital transformation.  LF Energy Foundation, a Linux Foundation initiative, is leading the way with the mission to grow and sustain open source in the energy and electricity sectors. The initiative focuses on building shared open source infrastructure to deliver unprecedented innovation in renewable energy, power electronics, electric mobility, and more. It curates reusable components, open APIs and interfaces through project communities that the energy ecosystem can adopt into platforms and solutions. Importantly, the initiative will allow utilities to avoid being locked in to one vendor for these services and rely on open software that was co-developed as an enabling technology.
LF Energy is hosting an open source bootcamp, a full day of open source training, that leverages best practices for open source software within the enterprise. This is a free event targeted for utilities and their suppliers/vendors. If you work for such an organisation and interested to learn more on open source adoption, contribution, compliance, etc., please reach out and register for the event.
The one day of training will be in partnership with Dutch DSO Alliander in Duiven, the Netherlands, on 6th February.
The bootcamp will cover different areas of using open source, such as complying with licences, and establishing frameworks to deliver on business strategy. Haddad will present a section on how to create and manage an open source program, how to enable that transformation and to become more agile.  He will be joined by Jon Aldama, co-founder of FOSSID, a Swedish company that specialises in compliance and security. FOSSID's analysis tool scans a company's source code and provides bill material to determine licences and vulnerabilities.   Executive director of LF Energy, Shuli Goodman, will also present at the event.
To register or to view the full details of the bootcamp, please visit: https://events.linuxfoundation.org/lf-energy-open-source-bootcamp.
As executive director of the LF AI Foundation, Haddad believes that the adoption of AI technologies will allow utilities to improve efficiency and build more resilient systems. He invites energy companies to consider joining the foundation and using/contributing to its open source AI efforts. For more information: https://lfai.foundation/
---
Comments
Login on register to comment