Exploring a CCRO Group in Europe
As digitalisation revolutionises the energy industry, risk management strategies need to adapt to address emerging uncertainties and new risks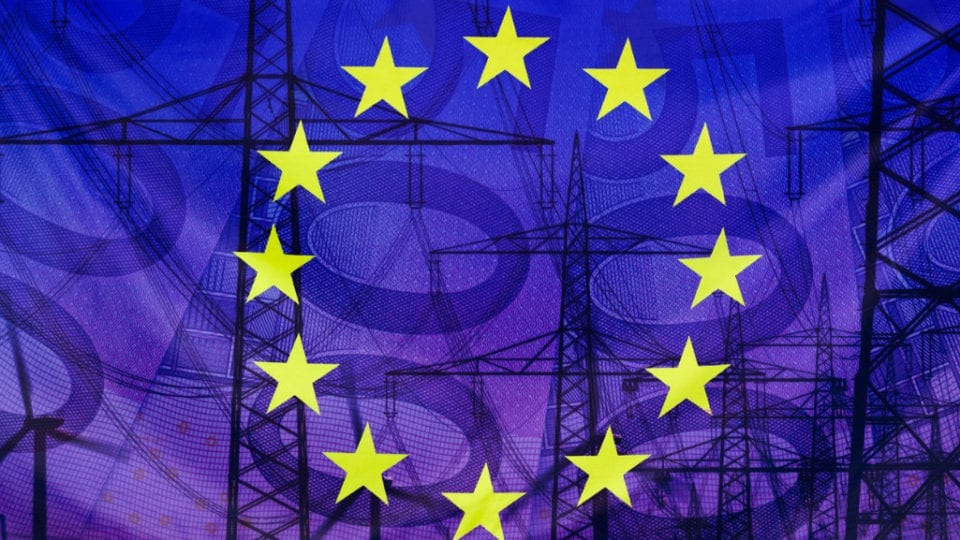 US group the Committee of Chief Risk Officers (CCRO) is discussing setting up a European branch of risk officers.  The new "Euro-CCRO" would promote the advancement of risk practices across the European energy complex and explore solutions to emerging challenges faced by risk officers there.
As digitalisation revolutionises the energy industry, risk management strategies need to adapt to address emerging uncertainties and new risks due to greater interconnectivity and transparency such as cyber security, big data management and privacy issues.
Of course, the risk officers in the CCRO these days are very much focused on how to assess the potential risks created by the Covid19 pandemic and all the associated restrictions on businesses worldwide.  The web-based "CCRO Conference Week" this June 16 – 19 will explore the outlook for risks and potential mitigation strategies.
Rating agencies are adjusting company ratings based on ESG (Environmental Social and Governance issues) factors, which affect the cost of trading and influences the decisions of their existing and potential counterparties.   The ramifications are broader than solely considering the companies themselves; there are now banks, for example, who will not work with companies investing in fossil fuels.
Energy companies in Europe have seen how risk officers in the US have collaborated under the auspices of the CCRO to work together, and they are talking with the organisation about the possibility of a European branch.
Bob Anderson, Executive Director of CCRO recently held a meeting in London with interested companies to discuss setting up a European branch of the organisation.  "Our current members with offices abroad have suggested I reach out to their European peers and discuss creating a European-focused CCRO group," Anderson says.   "With new risk analysis technologies emerging, and rapidly changing commodity markets abroad, now is the time to make this happen.   With the CCRO as their platform, European energy companies will quickly become productive as a group."
Through its various initiatives, the CCRO keeps its members up to speed on risk practice developments, coordinates advancements in risk analysis approaches, and invites digital solution providers to demonstrate how new technologies can strengthen risk management. While its style may be tweaked to fit European markets and ways of working, companies everywhere welcome an opportunity to work with their peers on an ongoing basis for shared benefit.  The CCRO approach addresses in a material way many issues that might otherwise be discussed relatively superficially and sporadically at conferences or workshops.  Further, the CCRO has run successfully in the US for 17 years, and companies believe its well-focused brand in the industry could help shape particular topics in Europe.
CCRO member Ken Robinson, from ENGIE is supportive: "As a long time CCRO member, I see many benefits that the CCRO could bring to us in Europe while also recognizing it will need to be customized to meet European needs.  I hope our community of risk professionals in Europe quickly see this and we can get started together very soon on an approach that makes sense to us".
Technology advances that support risk management are also being addressed.   The CCRO helps its members investigate potential applications of emerging technologies. For example, software company CubeLogic, a CCRO member, led a seminar at the end of last year on practical application of AI in energy credit risk management.   Now, the CCRO members are creating an "AI Awareness Group", working with Cube Logic, IBM, and others to demonstrate real, practical applications for artificial intelligence in risk management.
Cube Logic's Know Your Customer (KYC) application uses data from social media and the internet to give insight into market trends and activity.  The 3.8 billion users online produce 500 million tweets and two million news articles a day, and this can provide early insights on customer financial status.  Traditionally, KYC has required a staff of credit analysts poring over limited information about financials and making some educated guesses around creditworthiness.  That traditional process is especially difficult when dealing with small or privately held entities that do not have audited financials.   But an AI model can be trained to assess the millions of statements and posts online to uncover trends and facts that contribute greatly to a company's capacity to manage their KYC process.  The CCRO plans to work with Cube Logic to integrate the AI tool's analysis capabilities into the examples found in the "Industry Credit Risk Practices" white paper, currently under development by the CCRO.
An IBM research division has developed a scenario planning tool leveraging AI to allow many more scenario studies to be evaluated in much less time than previously possible.  The use of scenarios to better understand risks is a best practice that CCRO has long advocated.  However, creating the most valuable scenario outputs has always been challenged by the almost complete lack of historical data on new markets, operative risks, or business risks, and by the computational overhead created from the complexity of standard model building techniques.   In theory, AI can get around those challenges by enabling a much simpler model design.
Together, CCRO and IBM are aiming to explore a new AI model addressing energy company operational risks and other "difficult to evaluate" risks.
CCRO events occur throughout the year, and while Covid19 travel restrictions remain in-place, the CCRO has been switching to round tables and conferences on-line.  Up next is the "CCRO on-line Conference Week" held from 9:00 to 12:30 eastern time, 16th through 19th June. Go to http://www.ccro.org for more information.
---
Comments
Login on register to comment