European electric car sales are predicted to triple by the end of 2020
Electric car sales are expected to be triple what they were in 2019 by the end of 2020 in Europe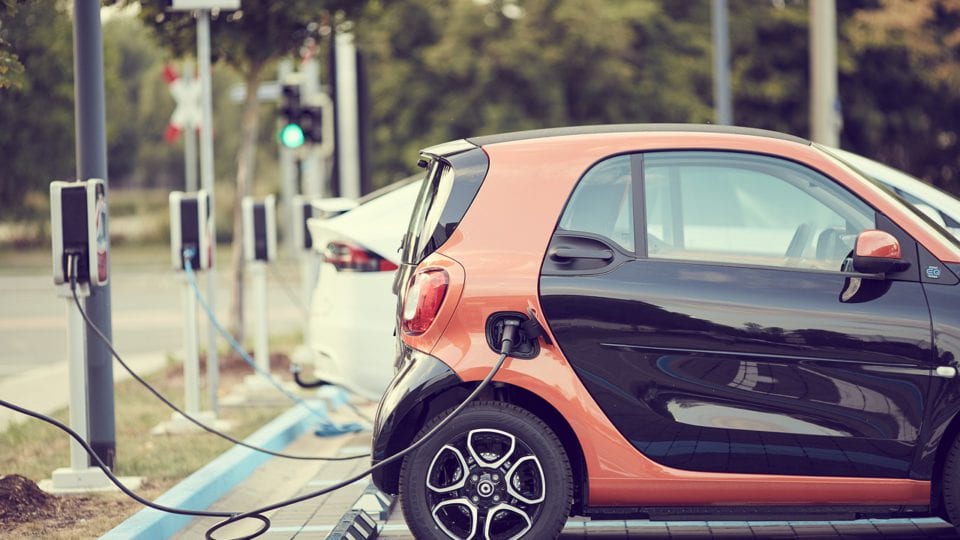 Electric car sales are expected to reach 10% by the end of 2020 in Europe – EU27, the UK, Norway, Iceland, and Liechtenstein (9% for EU27). This would be triple the 3% EU28 sales share in 2019. In 2021 this rises to an even more impressive 15% share (14% for EU27).
A report by campaign group Transport & Environment (T&E) found that, despite the Covid-19 crisis, the total number of electric cars sold in Europe is expected to double from half a million in 2019 up to one million in 2020 and reach 1.8 million in 2021. However, the volumes of sales are currently hard to predict with a high level of certainty.
T&E projects that the majority of the carmakers' EV share in 2020 will range from 10% to 14%, with the exception of Volvo (26%) and FCA-Tesla (16%) on the high end, and PSA (6%), Ford (4%) and Toyota-Mazda (1%-2%) on the lower end.
However, the campaign group warned that, despite the impressive electric car sales observed this year, the figures mask "successive failures" to cut vehicle CO2 emissions over the past few years. New car CO2 emissions were actually increasing between 2016 and 2019 as a lucrative but polluting SUV addiction was growing; in the first half of 2020 SUVs sales have crept up to 39%.
Half of all the plug-in sales today are "fake electric" plug-in hybrids that are rarely charged and emit 2-4 times more CO2 in real-world than the lab tests show. And, against soaring plug-in sales, carmakers such as Daimler and Audi sell thousands of (premium) cars with emissions well above 200 g/km despite electrification technologies readily available for these high end models.
Additionally, the expected plug-in sales in 2020/21 of 10-15% also serve to underline the inadequacy of the current 2025 and 2030 car CO₂ targets. There is a real danger that the supply of electric cars will stagnate throughout 2020s just as the technology matures and market demand surges. The European EV market share would only grow by one third over four years (between 2021 and 2025) under the current regulation, compared to a five fold increase between 2019 and 2021, the report said.
T&E suggested that instead of a stagnating market, electric car sales should, in the 2020s, be entering the technology (s-shaped) uptake curve, with a mass market developing across Europe. Norway shows how fast the market can grow: from 6% sales in 2013 to almost 50% five years later, in 2018.
With electric cars expected to reach price parity with diesels and petrols after 2022, the growth must accelerate much faster than the current pace of regulations in order to sell the last combustion engine car no later than 2035 to reach zero emissions by 2050. The revised CO₂ standards should therefore set more ambitious annual targets from 2025 onwards to achieve 100% zero emission sales in 2035.
Meanwhile, research into the Society of Motor Manufacturers & Traders (SMMT) vehicle registration data by Cornwall Insight suggested Covid-19 could positively impact future EV sales in the UK.
Battery electric vehicles (BEVs) in 2020 have already grown 76.1% on the whole of 2019. SMMT recorded the lowest September car sales this century at 328,041 vehicles, down 4.4% on September 2019. Despite this, BEV September registrations reached 21,903 vehicles, almost double the previous record of 11,694 vehicles in March 2020.
Katie Hickford, analyst at Cornwall Insight, said: "During Covid-19 lockdown there has been a backlog of already ordered vehicles that will have contributed to this increase. It is also likely that EV sales have been bolstered over the summer months by pent-up demand.
"However, this is not the only factor allowing us to see such a growth in BEV sales, with the Benefit in Kind company car tax change, making BEVs more financially attractive.
"The market has also seen new EV models become available this year, including the Tesla Model 3, the Vauxhall Corsa-e and VW's ID.3, improving customer choice. Cost parity with internal combustion engine (ICE) vehicles has also continued to improve, led by falling lithium-ion battery prices.
"Some initial research from AA found that EVs may be a popular choice with those wanting to maintain the improvements in air quality brought about by lockdown. It is possible that Covid-19 could positively increase consumer demand impacting EV sales."
---
Comments
Login on register to comment