RWE invests in new tech to improve safety of offshore wind O&M
Machine learning tool could help reduce losses estimated at £25m per year across the industry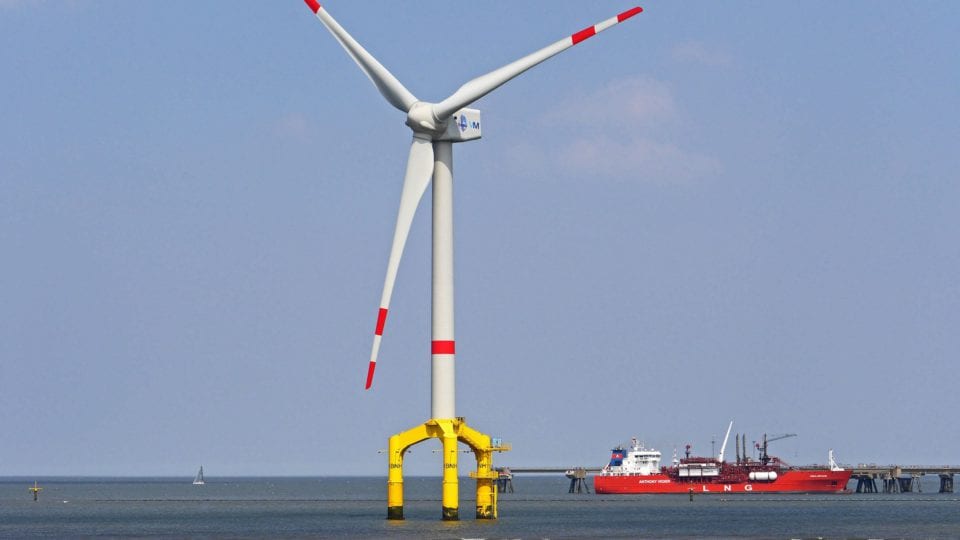 RWE Renewables has invested in a cutting-edge machine learning tool to improve offshore wind vessel to turbine transfers, which could save the industry £1m per installed GW every year.
The tool was developed by UK-based SME Cognitive.Business. It enables highly accurate, localised assessment of safe conditions for vessel to turbine transfers at operational offshore windfarms, supporting the management of one of the most hazardous aspects of offshore operations and helping to reduce losses estimated at £25m per year across the industry.
The breakthrough solution is part of a suite of digital tools being developed by Cognitive.Business to improve operation and maintenance decision-making and scheduling.
This product has been further developed through the WAVES (Wind Accessibility Verification for Enhanced Safety) project funded by the Offshore Wind Growth Partnership (OWGP).
The OWGP identified WAVES as an exciting innovation in the offshore wind sector – eliminating the variances of human decision-making from technician transfers and improving health and safety.
By enhancing the accessibility of an offshore wind farm and reducing under-utilised resources, the WAVES solution could save the industry £1m/GW every year.
Cognitive.Business is developing the WAVES technology as part of their advanced analytics software suite of Discovery.
The solution combines complex met-ocean data, with vessel tracking data, within an automated machine learning model to create a highly accurate predictive tool that can be applied globally to any offshore wind farm.
RWE Renewables is one of the largest players in the offshore wind sector operating over 10% of the offshore wind assets worldwide and has supported the validation of the WAVES solution by providing real-world operational data as part of the project.
Following a series of successful trials, RWE has now placed an order for WAVES to support in their ongoing drive for crew-safety.  This is a significant achievement for Cognitive.Business, accelerating their growth in the offshore wind O&M market.
Ty Burridge-Oakland, managing director at Cognitive.Business, said: "The problem is seriously complex, but it is faced daily by operational staff under immense pressure to deliver. The invaluable support from OWGP and RWE has provided the time and operational insights required to produce a solution that is beyond expectation."
With the sector targeting an increase in UK content to 60% and exports to £2.6bn per year by 2030, the industry backing of a high-growth, home-grown innovative technology through OWGP, shows clear evidence of that ambition.
RWE's adoption of the solution provides a clear, unimpeded route to market that will undoubtedly accelerate the commercialisation of WAVES worldwide.
James Vause, offshore production manager at RWE Renewables, said: "Making safe crew transfers is vital to our operational business. The WAVES solution integrates powerful A.I. technology with our own operational data and has been shown to provide an improved transfer decision metric compared to the industry's standard. We believe that WAVES will enable us to better predict acceptable transfer windows, improving the safety of our technicians, and enabling us to optimise our O&M activities."
Andrew Macdonald, programme director at the Offshore Wind Growth Partnership added: "It's really encouraging to see an innovative UK SME like Cognitive.Business achieve such early success with their WAVES solution through their OWGP-funded project.  It is a great example of the OWGP in action and a reflection of the industry's commitments to developing and growing the UK's innovative supply chain."
---
Comments
Login on register to comment