Dogger Bank Wind Farm A and B reaches financial close
Largest offshore wind project financing to date globally for world's largest offshore wind farm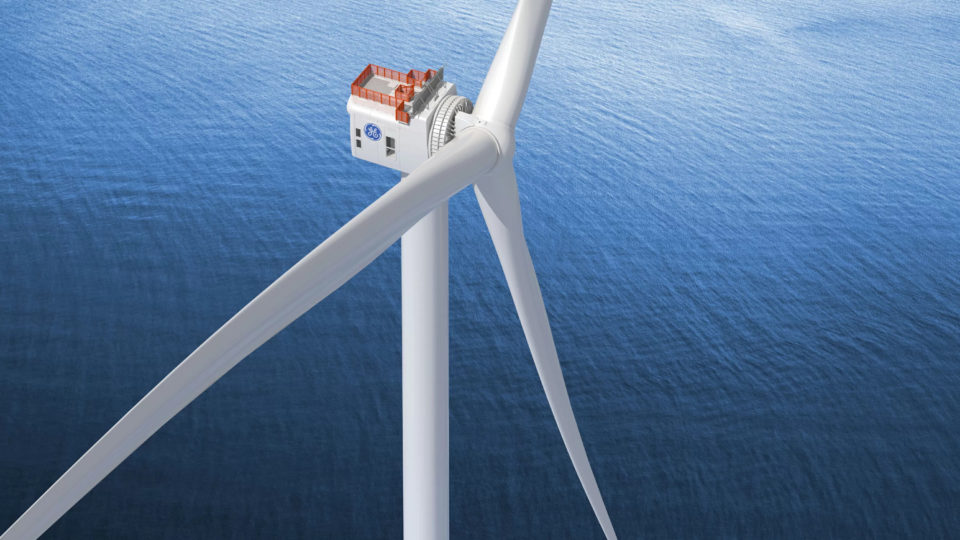 Dogger Bank Wind Farm owners, SSE Renewables and Equinor, have today (26 November) announced financial close on the first two phases of the project, representing in aggregate the largest offshore wind project financing to date globally.
With a capacity of 3.6GW, Dogger Bank will be the largest offshore wind farm in the world when operational.
The project is being built in three 1.2GW phases, with the first two phases being constructed at the same time to maximise the synergies resulting from their geographical proximity and make use of common technology and contractors. As such, the two phases are being financed concurrently with all lenders participating in each phase in equal proportions.
The third phase, Dogger Bank C, is being developed on a different timescale with financial close to follow at a later stage.
With the strong interests from lenders, Dogger Bank A and B were able to secure competitive terms, despite unprecedented economic circumstances arising from the global coronavirus pandemic. The final group of lenders, comprising 29 banks and three export credit agencies, includes the most experienced lenders in the sector along with many relationship lenders of both SSE Renewables and Equinor. e level of interest achieved reflects the high quality of the project and enables strong returns on shareholder capital to be delivered.
Dogger Bank A and B will each require total capital expenditure of around GBP3bn, including offshore transmission capex of around £800m per phase. Investment in the first two phases of the project has already secured the creation of 320 new skilled jobs for the North East of England associated with the development and operation of the wind farm, with more to come as construction ramps up.
The total senior debt facilities across the two phases is GBP4.8bn, plus ancillary facilities of around GBP0.7bn. Dogger Bank A and B are being project financed with gearing of between 65% and 70% for the generation assets. Gearing on the transmission facilities is set at 90% of the forecast OFTO sale proceeds.
Alistair Phillips-Davies, SSE chief executive, said: "We are proud to be leading on the construction and development of Dogger Bank Wind Farm, which has been 10 years in the making. We are putting our money where our mouth is on delivering net zero and reinforcing the UK's position as a world leader. This investment will help drive a green recovery from coronavirus through the project's construction over the next five years, creating jobs and boosting the local economy.
"Achieving financial close for the first two phases of the world's largest wind farm is a huge accomplishment and, alongside reaching Seagreen 1 financial close earlier this year, represents significant progress towards achieving our goal of trebling our renewable output by 2030."
Pål Eitrheim, Equinor EVP of new energy solutions, said: "Reaching financial close on the two first phases of Dogger Bank is a major milestone, demonstrating our commitment to profitable growth within offshore wind. The extensive interest from lenders, underpins the attractiveness of UK offshore wind assets and confidence in SSE and Equinor.
"As the wind farm's future operator, we are proud to take this big step forward in delivering what will be the backbone of a growing wind hub in the North Sea. Through the sheer scale of the project we have delivered record-low contract prices for the UK market, and as operator of the wind farm we will continue to deliver value to the UK for years to come."
Located over 130 km off the north east coast of England, Dogger Bank Wind Farm will be the first project to use the largest commercially available turbine in the world, the 13MW GE Haliade-X. When fully completed in 2026, each phase of Dogger Bank Wind Farm will be able to produce 6TWh of renewable electricity, totalling 18TWh annually – enough to supply 5% of the UK's demand and equivalent to powering six million UK homes each year*.
Dogger Bank Wind Farm was awarded exclusive development rights for fifty years in 2010 by The Crown Estate as part of its third seabed licensing round. The project secured planning consent in 2015. In September 2019, Dogger Bank Wind Farm secured the following 15-year contracts with the Low Carbon Contracts Company (LCCC) through the UK Government's Contract for Difference (CfD) auction:
Dogger Bank A (1,200MW) with a strike price of £39.65/MWh (in 2012 prices, CPI-indexed) for delivery in 2023/24.
Dogger Bank B and C (1,200MW each) with strike prices of £41.61/MWh (in 2012 prices, CPI-indexed) for delivery in 2024/25.
Onshore construction is currently underway for Dogger Bank A and Dogger Bank B, with offshore construction for Dogger Bank A due to begin in Q2 2022. For both phases, onshore and offshore cable and all turbine foundations will be installed by 2023. First power is expected in Summer 2023 and Summer 2024 for Dogger Bank A and B, respectively, with commercial operations to begin the following year.
---
Comments
Login on register to comment