UK Energy Research Centre slams government's domestic heat policy
A new UK Energy Research Centre briefing insists that existing policy falls short of delivering against the UK's net zero ambitions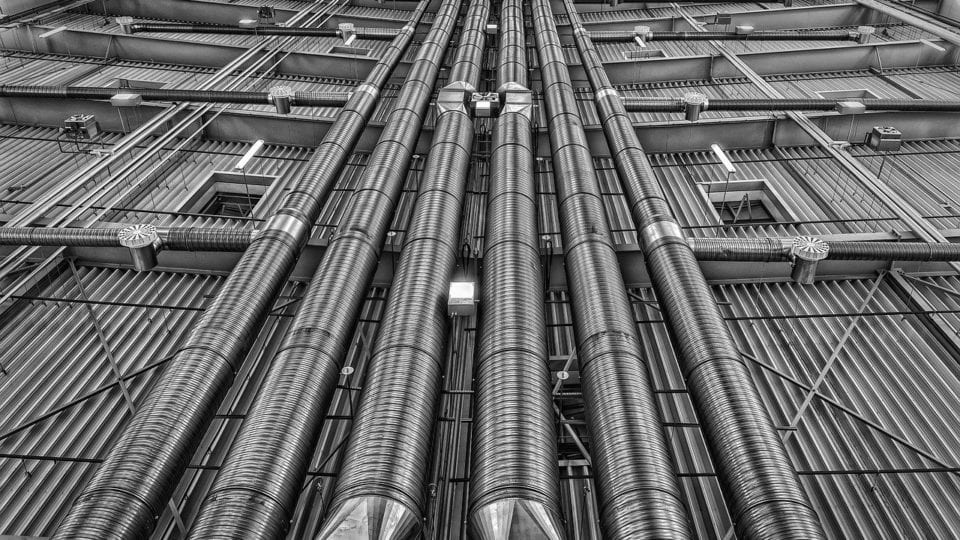 The UK Energy Research Centre has cast doubt on the government's current plans to tackle emissions from the heating of homes.
In a briefing paper, the group said fossil fuel heating systems need to be replaced in at least 10 million homes by 2035 to stay on target to meet net zero.
Currently in the UK only 5% of domestic heat demand is met by low carbon sources. Energy efficiency retrofits have stalled and last year saw a record number of gas boiler sales, with 1.67 million units installed in British homes, up 1.8 per cent from 2018.
The research, conducted by UKERC academics, explores the impact of current policy and how future decarbonisation targets could change the residential heat sector.
The rate of change required
To meet net zero by 2050 almost all of the UK's 29 million homes will require their fossil fuel heating systems replaced with greener alternatives, which will need to be delivered alongside energy efficiency improvements – this is equivalent to more than 19,000 home upgrades per week.
In 2017/18, UKERC pointed out, the rate of government-supported energy efficiency upgrades was just 20% of this level, with most not delivered to a net zero/sufficient standard.
Therefore, the group added, the heating sector requires a "seismic change" to move towards the net zero target. The use of natural gas heating in 2050 would need to be almost non-existent to meet a 95% emission reduction.
The new Green Homes Scheme is a "step in the right direction", but must not be a one-off investment. Investment needs to be maintained and extended to meet the level of ambition necessary to meet net zero. Whilst £2 billion to be spent over six months sounds like a lot, the heat and buildings sector will need £10 billion every year to keep on course to meet net zero, the report found.
The solutions
To stay on track, energy efficiency, community heating, and air source heat pumps are identified as the most appropriate and cost-effective technologies to invest in now and installations will need to ramp up considerably to stay vaguely on track to meet net zero targets.
Electrical systems could provide a significant share of future heat supply. Moving away from natural gas is unavoidable and long-term trajectories combine end-use electrification, with supply-side decarbonisation.
Converting the gas grid to low carbon hydrogen has recently emerged as an option, but there are still significant uncertainties over its potential cost and viability.
However, in light of the rapid timescales associated with the net-zero target, immediate progress should focus on deploying energy efficiency, communal heat networks and heat pumps. Meanwhile, trials should reduce the uncertainty around hydrogen to see what this technology may be able to deliver.
"If government does not act now, focusing on low regret options first," the report warned, "there is a very high chance the UK will miss its heat decarbonisation goals."
UKERC outlined key actions which it believes should be taken, including:
Reducing demand through efficiency
Phasing out the installation of new fossil heating systems
Shifting the cost of the energy transition from electricity bills to heating bills – gas carries a lower cost burden than electricity and currently has no carbon price applied
Delivering a range of policy measures based around skills, financial support, local area-based planning approaches and cross-industry strategy
Jan Rosenow, University of Sussex, co-author of the report said: "This research is vital as it highlights how far we have to go to stay on track to meet our decarbonisation goals. The past decade has been dominated by expert discussions, but now we urgently need to switch to delivery if we are to stand a chance of fully decarbonising our homes by 2050."
Richard Lowes, University of Exeter, also co-author of the report added: "Many policymakers view heat decarbonisation as an uncertain and potentially disruptive issue, and they are right, there will be winners and losers and upfront costs. But it is important to highlight the benefits of decarbonising heating – including more comfortable homes, reduced gas imports and economic opportunities. These benefits far outweigh the negatives, and vitally these changes allow us to meet our decarbonisation targets"
UKERC director Rob Gross, said: "Whilst the recent government announcement to of the Green Homes Scheme is extremely welcome and will provide direct support for building efficiency retrofits, it is vital that the decarbonisation of heat is seen as long term multi-decadal challenge. If successful the Green Homes Scheme should to be extended, or further measures need to be introduced to ensure sustained government commitment and support in the long-term."
---
Comments
Login on register to comment