Hydrogen-based fuels key to renewable future
Excess renewable power can be used to unlock the potential of green hydrogen, says Wärtsilä.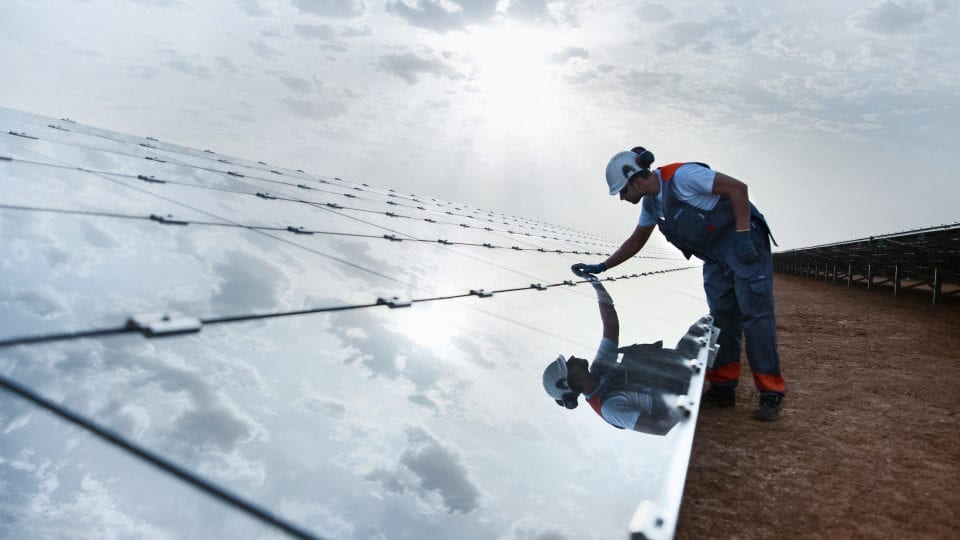 By Volker Schick, Market Development Manager, Europe, Wärtsilä Energy Business
The UK's success in cutting carbon emissions by 38% since 1990 has been largely driven by the decarbonisation of electricity. However, there remains a huge amount of work to do to decarbonise industry, heat and transport and achieve the government's net-zero commitment by 2050.
This is a challenge faced by governments around the world, but there is a solution that the UK is in an ideal position to pioneer – green hydrogen and green hydrogen-based fuels.
Why hydrogen?
Zero carbon green hydrogen has the potential to not only make our entire global energy system carbon neutral, but also to play a major role in decarbonising industry, transport and heat, and that revolution could begin in the UK.
The UK has huge wind and solar resources, in fact in 2018 we saw more than 100 negative-price half hours caused by excess renewables, and these occurrences will be increasingly common as the amount of renewables on the grid increases.
That excess renewable power is the key to unlocking green hydrogen, as it can be used to split water molecules into hydrogen and oxygen using electrolysers.
The hydrogen then has a vast number of uses. Green hydrogen-based fuels such as synthetic methane can be stored for long-term energy storage to help our flexibility needs, used to power gas peaking plants or as a replacement for fossil fuels in transport, heating and industry.
This flexibility combined with the ongoing increase of renewable capacity enables sector coupling – directly connecting the decarbonisation of electricity, heating and transport and enabling dramatic acceleration of our progress towards net zero emissions.
Concerns have been raised around the cost of green hydrogen projects. However, BloombergNEF recently projected an 80% drop in costs by 2030 as the industry scales up, opening the way for its widespread use as a carbon-free fuel.
Germany's pioneering approach
Germany has identified hydrogen as the key technology to achieve carbon neutrality and plans to become the world leader in its development.
The German government has announced that 20 new research laboratories will receive a total of €100 million a year to test new hydrogen and hydrogen-based technologies for industrial-scale applications.
Major energy developers including Orsted and Shell are seeking offshore wind planning permits in Germany and the Netherlands without a grid connection, and instead will use the power produced specifically for the production of hydrogen, with a large-scale electrolyser installed in the sea.
Multiple studies have shown that energy system integration and sector coupling could substantially reduce the overall costs of decarbonisation. For Germany, it has been estimated that the transition to a well-integrated energy system in 2050 would be €600 billion cheaper than a system that is strongly dependent on electricity only.
Wartsila's vision of a 100% renewable energy future
Our Pathway Towards a 100% Renewable Energy Future report calls for a holistic approach to decarbonisation.
Renewables are already providing as much as 40% of the UK's electricity generation and that proportion looks set to grow significantly over the coming years. The UK ran for 18 days without coal this summer and it won't be too long before renewables effectively become baseload generation.
Once that happens it is essential that we have smart, flexible generation capacity, which will include battery storage for short term supply-drops and the use of green hydrogen-based fuels to power flexible engine power plants when demand is high and renewable generation is low.
To help in the development of hydrogen-based fuels and sector coupling we developed the Wärtsilä SparkUp Challenge back in 2017. Our eventual winner was Carbon Recycling International (CRI) who are the world leader in the utilization of CO2 to produce synthetic fuels, greener chemicals and products with lower carbon footprint.
We're engaging with governments, cities and industries around the world who share our vision and we are collaborating to make it a reality. However, the UK risks falling behind without clear policy in place to encourage and incentivise the development of hydrogen, hydrogen-based fuels and battery storage.
Lacking ambition
Ahead of hosting COP 26 in Glasgow next year, the UK government will announce its long-awaited energy white paper which will set out its pathway to net-zero.
Along with encouraging the installation of additional renewable capacity, the document must consider the need for sector coupling to accelerate decarbonisation across all sectors of the economy. This includes support for developing green hydrogen-based fuels, while creating a clearer roadmap for decarbonisation and developing the framework for an open market in flexible generation.
In May last year the UK announced a £20 million funding pot to enable the development of hydrogen technology, but much of that has been focused on initiatives for producing hydrogen out of natural gas using CCS. It's a unique strategy but one which would ultimately ensure the UK's dependency on fossil fuels after 2050.
The UK has a huge opportunity to develop into one of the leading players in the development of green hydrogen but the long-term planning must start now to have an impact by 2050, otherwise it will be impossible for the UK to achieve its legally binding commitment to net zero.
---
Comments
Login on register to comment