Energy Trading Risk Summit Europe
Join Alpha Insight and the Committee for Chief Risk Officers (CCRO) along with more than 150 risk professionals and industry experts.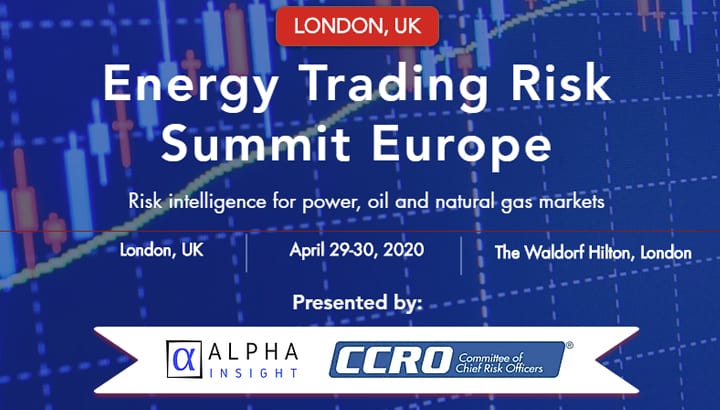 The European energy markets face an unprecedented period of change.  Greater access to data, algorithmic trading, advances in machine learning and other transformative technologies are changing the speed and risk profile of trading organizations.  Companies are gearing up for disruption, with changing LNG markets, IMO 2020 and Brexit looming. Geopolitics, changing demand from key marketplaces and a greater emphasis on ESG ratings are changing the way energy companies interact with the world.
Traditional methods for modeling risk are straining under the weight of these dynamic industry changes, prompting risk practitioners to examine the tools and tactics they use to model and mitigate these risks.
Don't miss this opportunity to meet with your colleagues and exchange valuable insights on managing your company's risk in these turbulent times!  Register now.
---
Comments
Login on register to comment