Applying DevOps Strategy to Build IoT Platforms for Smart Homes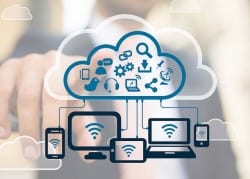 Describing key important steps to address your Smart Home IoT Challenges for faster turnaround, speed, agility and scale.
IoT is creating a paradigm shift in the utility business where in order to succeed in the marketplace, utilities need to be more agile and proactive, and aim for faster turnaround. Traditionally, it used to take eight to ten years to set up a complete power infrastructure from scratch in order to serve, say a million end customers. However, in view of the sheer pace of ongoing development in IoT, you typically get less than one year or even just a few months to replicate a fully-connected environment. This happens because there's a ton of things to manage, such as:
· Large volumes of historical data generated by a rapidly growing number of connected devices coming under a "grid".
· Dealing with multiple new technologies on firmware, software, server side code and builds. The advent of so many new technologies in big data, server side programming and application/cloud deployment has led to skills shortage in the right places.
· Dealing with different test environments is necessary because if you're into large scale automation, you would need to handle an array of virtualized sensors, firmware, software etc.
· Then, of course, there is the problem due to security. IoT devices happen to be so different and numerous that making all of them resilient against attackers is proving very difficult, particularly when those devices are configured with weak out-of-the-box security.
In a world of growing software complexity, DevOps strategy is proving extremely reliable in achieving the goals of agility, scale and high degree of security.
What is DevOps and how is it useful in smart home solution deployment?
DevOps is a portmanteau term which originated in IT industry, combining the "development" and "operations" side of product development into one cohesive, collaborative, silo-free, work environment which really can be very useful in helping energy solution companies thrive under the pressure of faster release cycles.
DevOps allows you to reduce the number of person-hours during development by automating as much of additional software coding and testing activity as possible. It further provides a transparent, uninterrupted view of work flow systems to enable collaboration and efficiency at each and every stage, with the final aim of continuous, agile delivery.
DevOps can help you address your release schedules which will happen to be more frequent in IoT deployments. It further encourages the use of microservices and multiple stakeholders. Here's an example below.
If you have deployed a smart HVAC system integrated with motion sensors detecting human gestures, the data has to be collectively managed by the utility company, boxed solution provider and even the homeowner, since each one of them are necessary stakeholders in maximizing the output from the microservice.

In conclusion
In the Internet-of-Things age, both utility companies and home automation solution providers face newer business challenges in scaling up real time deployment for tens of millions of live devices. It's no longer feasible to sit around in your comfortable organizational silos, spending too much time, money and effort working on disconnected solution components and subsystems, which anyway will be owned by different third party vendors. The DevOps culture is widely being implemented. According to Gartner, DevOps adoption by enterprise has increased from 66 percent in 2015 to 74 percent in 2016.

At eInfochips, we follow the culture of "environment as code" which refers to applying DevOps practice to the entire production environment instead of just automating in bits and pieces. The architecture gets very complex, of course, so a necessary piece in the puzzle is dealing with complex and fragmented pipelines, and different release cadences (web, mobile app etc). To know more on how DevOps can be successfully implement in IoT networks, check out this white paper by eInfochips.

---
Comments
Login on register to comment